Amazonbetting offers a unique opportunity to increase your odds and winning.
ODDS and WINNING AMOUNT JUST GROWING, HIGHER and HIGHER
Now you can combine two types of bonuses bonus odds and bonus on the number of matches and significantly increase your odds.
How that works:
Select events on which you want to bet, then select option bonus odds and from there choose bonus matches that we offer, at the end we will give you certain bonus percentage depending of the number of matches that you have on the ticket.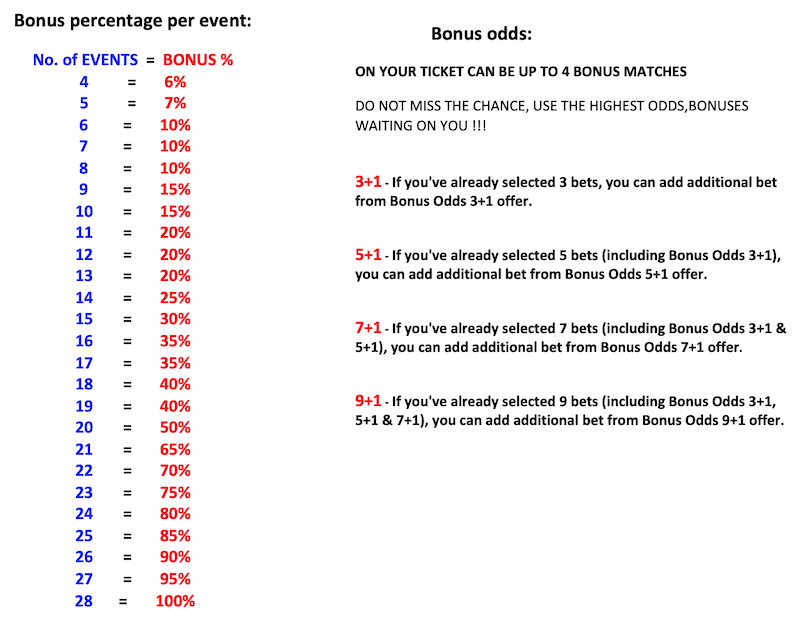 BET NOW

*"Turbo Cash" is applicable but Bonus money will not be included